About Us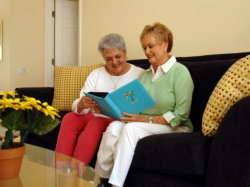 At HomeHealth, Inc. is continually monitoring and evaluating our performance through improvement, compliance and education programs to maintain our exceptional patient care and superior customer service.
Why Home Health Care
Whether you're thinking about it for yourself or for a loved one, there are several reasons to consider in-home elder care. While good reasons also exist to turn to nursing homes and retirement centers when appropriate, in-home elder care is usually agreeable, not only to the family members involved in making such decisions, but also to the person receiving the care.
Home care is usually provided in the form of visits that last between 45 minutes to an hour. Assistance is available in many different forms, including services provided by Registered Nurses, Occupational Therapists, Physical Therapists, Speech Therapists, MSW etc. to a home health aide who provides help with personal mobility.
"Quality health care means striking the correct balance in the provision of health care by avoiding overuse, underuse and misuse of Medicare services"